2003

Coast Central Credit Union Calendar featuring Flower Essence Water Landscapes.


2001

Morris Graves Museum of Fine Art Show in August "East Meets West".


1999

River Lodge Conference Center of the Eel River Valley Commission of image for fine art print, note cards and all promotional need of conference center.



1999

"East Meets West in Old Town" image won first place, Best of Show, Best of County Fair, Humboldt County. Placed at Cal Expo with Special Recognition Ribbon.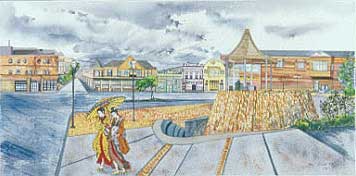 --East Meets West in Old Town--
1997
Coast Central Credit Union Calendar "Little Treasures" distributed to 45,000 members. Complete collection of watercolor originals sold through silent auction.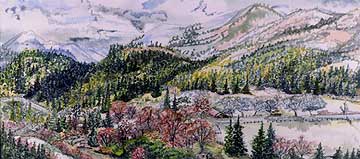 --Helena--
Cover for "Little Treasures"
1994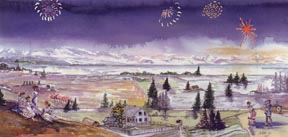 1994
"
Eureka-A Victorian Seaport
" print proclaimed the Official Fine Art Print of the City of Eureka by Mayor Nancy Fleming.
A Limited Edition fine art print for the Eureka Arts and Cultural Commission. Print has been sent by the City of Eureka to Sister City, Kamisu, Ibaraki, Japan, as a gift for the Governor and his 13 delegates. The print is in the permanent collections of the California State Capitol and Morris Graves Museum. Image is used by the City of Eureka as its Internet Site Cover, Human Resources Brochure Cover, and competition annual financial report for the State of California. The image won first prize. Image has been used by the city for invitations for special events and gifts.